Scenario:
A key department head in a public organization is about to retire after many years of service.​ The impending retirement of a key department head in a public organization can pose significant challenges in retaining and transferring institutional knowledge and expertise. The departure of a seasoned leader can disrupt operations, hinder decision-making, and create uncertainty among the team. The agency should proactively plan and implement knowledge transfer strategies to ensure a smooth transition and minimize disruption. This process involves passing on information and expertise and fostering a supportive environment for the successor to step into their new role confidently.​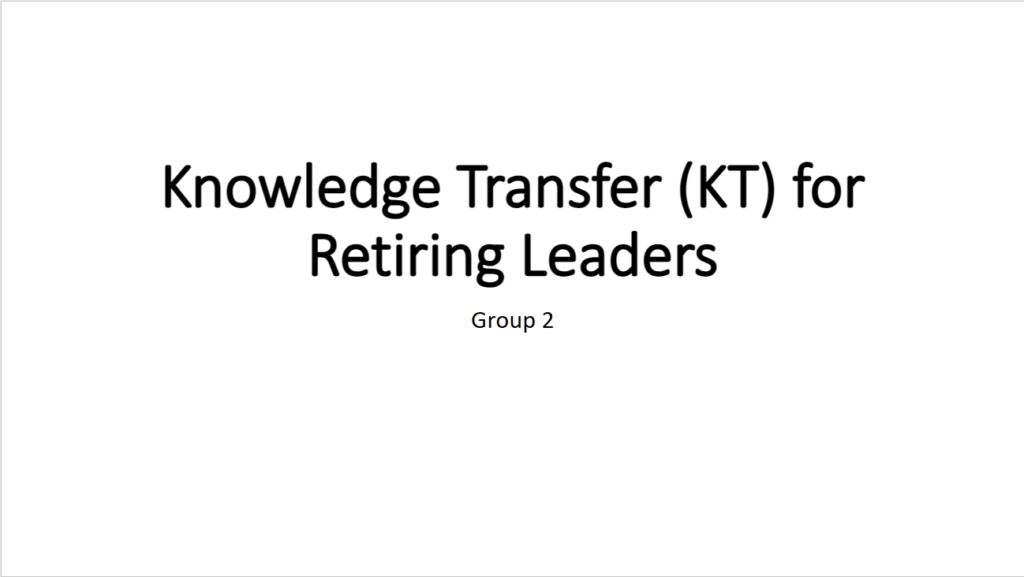 How can the agency ensure a smooth transfer of their institutional knowledge and expertise to their successor, and what measures can be taken to minimize disruption during this transition?​
To view our group reaction and thoughts about the scenario, go to download link: https://ljlambino.com/wp-content/uploads/2023/09/knowledge-transfer-for-retiring-leaders.pdf
Please consider following my Facebook page and subscribing to my YouTube channel to stay updated on new content, and as a token of appreciation for the free paper. Your support is immensely valued!