No. It wasn't love at first sight for me. Instead it was a cringe and awkward moment when I first saw BTS at the Graham Norton Show with Whoopi Goldberg, Rosamund Pike, Jamie Dornan and Harry Connick, Jr on the red sofa.
BTS was incomplete then. Jimin was unwell and Jungkook, although present, wasn't able to dance due to a foot injury. That was the year they went to the UK for the Wembley Stadium sold out concert.
At Graham's, they introduced themselves rather unconventionally and the studio audience loved them. When Jin, stood up and asked, "Where's camera?" And threw his signature air kiss, my first instinct was to literally flee the room from embarrassment. (Jin, later, became my bias.) Sure, their sense of humor was something a newbie needs to adjust and understand.
Being familiar with Korean culture, bowing and receiving gifts with both hands were something common among Koreans. What piqued my interest was their candid, sincere modesty in that few minutes they sat on the red sofa. Well, of course, their song "Idol" was catchy but I didn't get to see the whole choreography so I got a little curious. I searched YT. I watched the dance practice. Hmmm. Then YT suggested Mic Drop and Boy with Luv, then Blood Sweat and Tears. Finally, I saw an introduction video about the group and each member. From one music video, fan made meme vids, react videos and mini documentaries, I started to educate myself about the group's background and ordeals. I thought that was it. Then came "I Need You" MV. That video made me feel like I was reading book… So slowly and painstakingly, I fell into the rabbit hole called the Bangtan universe. I got hooked.
I remember one BTS Army said that BTS will show up in your life when you need them the most. I find this oddly right and surprisingly true. I was in a dark place at that time. Watching BTS MV and studying their song lyrics made me think and kept my mind busy with Bangtan story line and revive my love for listening to music. Their Festas and VLives reminded me of good conversations and my love for Korean food. The documentaries about their trials and challenges became an emotional catharsis for me. Their Bon Voyage episodes made me experience their travels vicariously. Their Run episodes made me laugh. Watching reaction videos from true blue BTS Armys made me feel that I wasn't alone.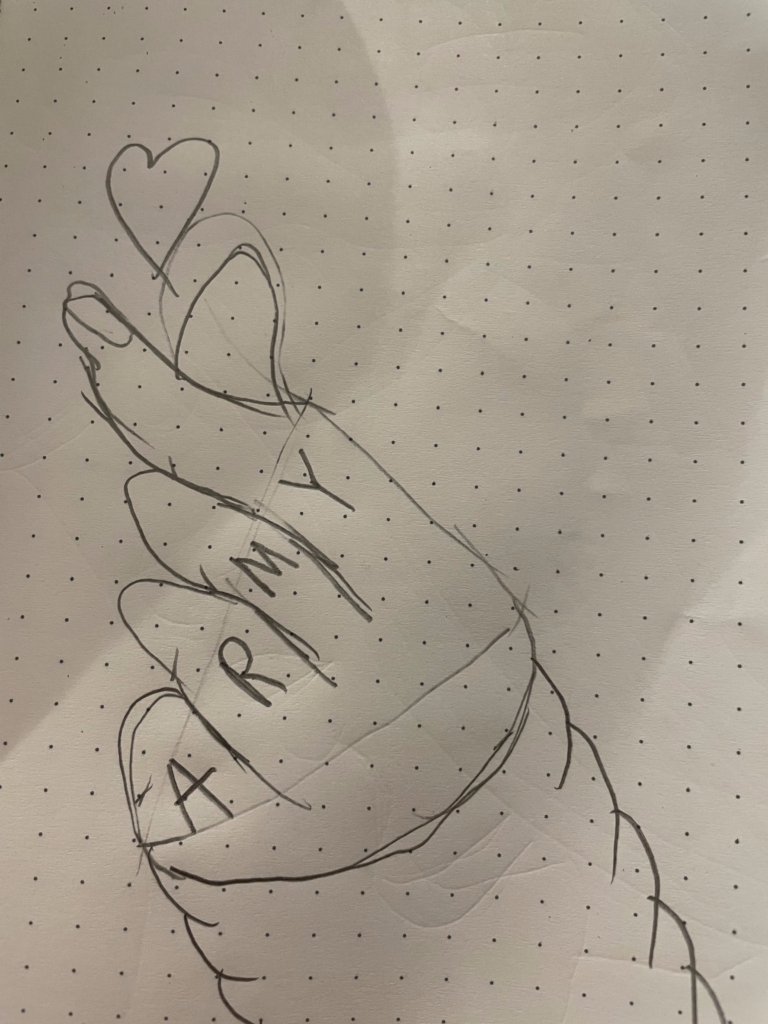 In a way, BTS was a constant companion. The nice thing about discovering the boys was, I found a little bit of humor back and made motherhood easier. Plus, my kids are baby Armys now. It's fun to hum a tune of a BTS song and your kids will hum back and finish the whole song for you. Just one of the perks.
In a way, discovering the boys was one of the best things in my life. Their story reminded me so much of my past travels and adventures, old friendships and what wholesome fun is.
Yes, it wasn't love at first sight. Such feeling is fleeting, temporary and shallow. Learning who they are made me appreciate and love them and their music deeply.
In case you like this article, do not forget to leave a comment and you may follow our FB page as well https://facebook.com/ljgaming20.